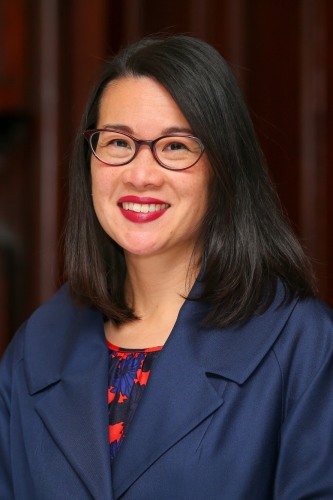 Wendy Allison Lee
Associate Director of the Pembroke Center, Director of the Undergraduate Program in Gender and Sexuality Studies
Wendy Allison Lee is a scholar of Asian American literature and culture as well as race in US popular culture. She is the associate director of the Pembroke Center, where she also directs the undergraduate program in gender and sexuality studies.
Dr. Lee received her PhD in English from Brown University and her B.A. in English from the University of California, Los Angeles. She comes to the Pembroke Center from Skidmore College, where she was an assistant professor of English and served on the advisory boards of the Gender Studies and Media & Film Studies programs.
Dr. Lee has taught widely in American literature, American studies, ethnic studies, gender and sexuality studies, and film and media studies. Her research and writing focus on Asian American literature and culture, as well as race in US popular culture. As a graduate student at Brown, she was a member of the editorial staff at the journal Novel: A Forum on Fiction. Prior to graduate school, she worked in arts administration at the San Francisco Symphony and consulted for numerous other performing arts organizations.
In the spring of 2022, Dr. Lee will teach the GNSS course "Strange Things: Race, Gender, and Objecthood." This course investigates the blurry divisions between persons and things, animate and inanimate beings, and human and non-human life in U.S. literature and media. This class brings together feminist theory, ethnic studies, queer theory, literary criticism, and film and media studies to explore how distinctions between the human and non-human are variously shaped and unsettled by race, gender, sexuality, class, and ability. What role do different media and technology play in producing, estranging, and transforming the meanings of persons and things? And how have these differences been structured by histories and legacies of empire and settler colonialism? To address these questions, students will read and view texts in a range of media from the nineteenth century through the present, with primary emphasis on African American and Asian American literary and cultural production from the late twentieth and early twenty-first centuries.