The Pembroke Center hosts editorial proctors via partnerships with the Brown Graduate School. Proctorships with differences: A Journal of Feminist Cultural Studies enable students to learn about all aspects of journal operations in a hands-on way.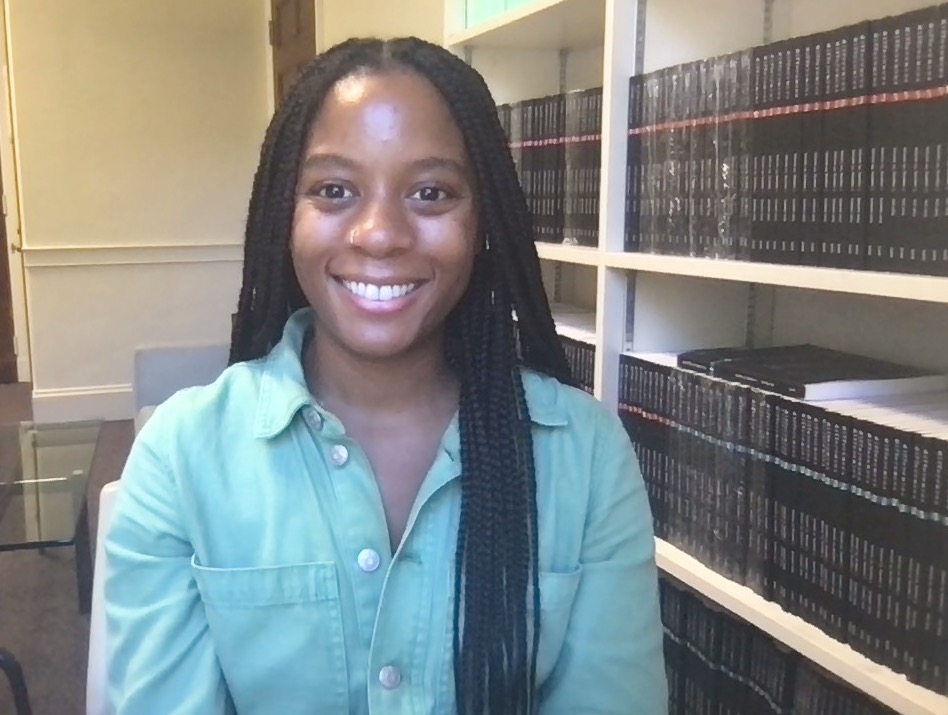 Proctors work closely with the editors to manage submissions, communicate with a broad array of feminist scholars, and acquire scholarly publishing skills and experience. Journal proctorships also allow graduate students to immerse themselves in theoretical debates that are germane to their own scholarship. From vetting submissions to proofreading typeset pages, proctors encounter new research and forge new academic and professional relationships.
For the 2021-22 academic year, the Pembroke Center is delighted to welcome Kristen Maye, a PhD candidate in Africana studies at Brown, as the differences proctor.
Kristen graduated from the University of North Carolina at Chapel Hill with a B.A. in Afro-American Studies and History. Her research examines black studies as it exposes the limits and contradictions of disciplinarity. Kristen spent the time between her undergraduate studies and her doctoral program working in criminal justice and drug policy reform in New York City. She won a 2019-20 Steinhaus/Zisson grant from the Pembroke Center for her project "Black Studies Beyond the Knowledge of Man."
Summer 2021 Graduate Proctors
The journal was fortunate to host two outstanding scholars, Soomin Kim and Scott Jackshaw, both PhD candidates in Brown's Department of English, as proctors for differences over the summer of 2021.