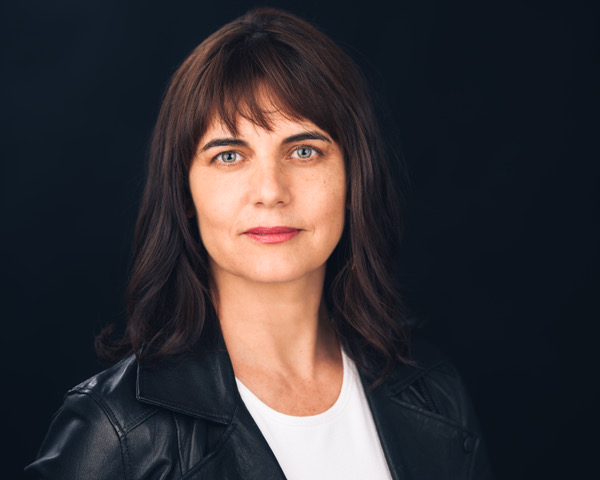 Image credit: "Janus Collapse," video, 9 minutes 51 seconds, Adham Faramawy, 2016
"Unwriting the Anthropocene: A Call to Experiment" will be led by Macarena Gómez-Barris, Timothy C. Forbes and Anne S. Harrison University Professor of Modern Culture and Media and Chair of Modern Culture and Media.
Seminar description:
During walks near his home in exile, Manchester, Sebald witnessed the toxicities of an industrial era deeply imbricated with European fascism. In After Nature, Sebald wrote,
I rambled over the fallow
Elysian Fields, wondering
At the work of destruction, the black
Mills and shipping canals,
the disused viaducts and
warehouses, the many millions
of bricks and, the traces of smoke,
of tar and sulpuric acid…
Writing from the heart of European modernity, Sebald wrote poetry and subsequent work that chronicled the details and scales of mourning of all that had been lost. The fallows of biodiverse diminishment. The violent traces of the carbon era. Hollowed-out infrastructures ladened with the refuse of global capitalism. 
In this yearlong seminar, we experiment with form to think about writing and poetics as a mode of embodied observation and experience. We ask a series of questions that proliferate rather than resolve: 
What are the ways to trace the presences and absences of the colonial Anthropocene? Is it possible to experiment with form to move deeper into, and towards the other side of, catastrophe? What are the scales of intimacy, affinity and imaginary that engage not only disaster but also the pleasure of our environments? How do we write, visualize, engage with the disappeared and extinct, but also the processes of metamorphosis, metabolics, desire, and queer and trans ecologies that are entangled with anthropogenic crisis? How can we foreground perspectives and analyses grounded in gender/sex to unmake the Anthropocene?
We pay close attention to Indigenous, Africana, Latinx, Asian, Arab, and Global South perspectives, modes of narration, visuality and experimentation asking throughout how gender and sexuality shift what we know and how we write about it. What forms of human and inhuman life find sustenance as ways to inhabit the planetary outside of predictive timelines of extinction? How do the elements of environmental writing underscore the means by which to enliven forms of care, repair, and belonging towards a post-extractive world? 
Throughout the year, we study with the land, whales, black light, octopuses, trees, icebergs, boulders, subduction, tidelectics, and more. These figures, materialities, and earthly processes remake knowledge production and methodologies, changing perception and forms of writing to visualize planetary changes. With and beyond scientific discourse and disciplinarity, we attend to new/old forms from across the globe, such as the eclogue, Haiku, experimental video, speculative documentary, queer cinema, and climate fiction, as forms by which to inhabit the earth on both intimate and planetary scales. What can we learn from these forms to chronicle and unwrite the colonial Anthropocene now?
We begin with Sebald and quickly move to those who aim to write and visualize the brutalities of the racialized and gendered earth and its peoples, considering gender and sex throughout. Readings include the work of Sylvia Wynter, Saidiya Hartman, Amitav Ghosh, Renee Gladman, Wu Tsang, Alexis Pauline Gumbs, Dionne Brand, Karim Aïnouz, Christina Sharpe, Rita Indiana, Joanne Barker, Natalie Diaz, John Akomfrah, and Kathryn Yusoff, amongst others. What forms exceed the dualistic precepts of the Anthropocene? Are poetics, whether written, sonic, visual or performative, ever enough? What are the non-binarized geo-choreographies that move us further into the space of affinities, comraderies, and reflective action?
Seminar participants may come from interdisciplinary fields, the arts, the humanities, social sciences and sciences. Across disciplines we attend to hybrid forms of writing, artmaking, filmmaking, and performance practices that unwrite to create new narratives and anti-narratives. To unmake anti-blackness and anti-Indigeneity, xenophobia, the extractive gaze, speciesism, and gender/sex normativity, we experiment with new models of workshopping and pedagogies that recycle and upcycle from the wastelands. In the creative storm of experimentation that un-masters to allow for cacophony, that differently crafts to make anew. Through refining our literary and visual arts, frequencies, and embodied engagements, we address collective practices that erode and unwrite the Anthropocene. 

The Pembroke Seminar meets on Wednesdays from 10:00 am – 12:30 pm EST.

For more information contact: Pembroke_Center@brown.edu or phone 401-863-2643.