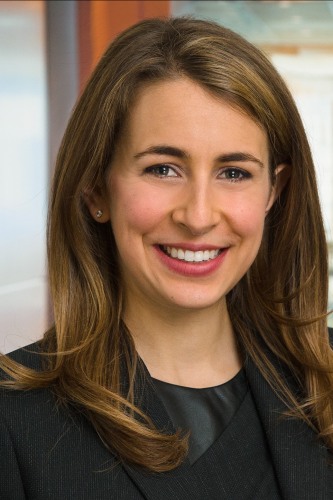 Kimberly Wachtler Steinman '13
Kimberly Wachtler Steinman is a lawyer specializing in nonprofit law, currently practicing at Willkie Farr & Gallagher, a large international law firm. She graduated from Yale Law School in 2016. She is an avid cook, reader, and knitter. She lives with her husband and son in New York.
Steinman earned an A.B. in Gender & Sexuality Studies and anthropology from Brown University.