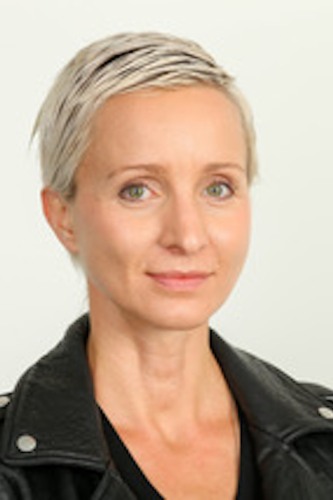 Helis Sikk
Visiting Assistant Professor of Gender and Sexuality Studies
Office Hours: Tuesday and Thursday 12:30-1:30pm
Alumnae Hall 208
Dr. Helis Sikk (she/her) is a Visiting Assistant Professor of Gender Studies. She earned a PhD in American studies at the College of William and Mary, a MA in American studies at the University of Wyoming, and a BA in English language and literature at the University of Tartu, Estonia. Dr. Sikk has taught at the University of South Florida, DePauw University, College of Wooster and the College of William and was a postdoctoral fellow at the Smithsonian Institution.
She says: I'm a queer studies scholar who takes a rather feral multidisciplinary approach to explore the relationships between sexuality + gender, and (visual) culture. My research and teaching very much inform each other. Some of the classes I have taught most recently include LGBTQIA+ literature and film, feminist digital humanities, queer comics, and feminist research methodologies. At the moment, I'm writing about queer photographers and self-portraits (which includes the highly despised selfie) and the tension that exists between archives as a metaphor in queer writing and an institutionalized brick-and-mortar space." 
In the fall of 2021, Dr. Sikk taught the GNSS course "Digital Feminist Humanities" at Brown and in the spring of 2022, she will teach the GNSS course "Queer Comics" and co-teach "Method, Evidence, Critique: Gender and Sexuality Studies across the Disciplines," which is a required course for all PhD students pursuing the graduate certificate in GNSS.
About Queer Comics:
Although comics have always been a little queer (Batman and Robin anyone?), not all superheroes wear capes. This class brings together queer studies, 20th century history, literary criticism, media, and comics studies to explore the cultural significance of queer comics as a form of activism from the late 1950s to the present day. Since comics often fail to stay within the confines of just one medium, will look at the ways in which comics have crossed over to film, musicals, and fashion. The focus in this class will be mostly on the United States, but students will also consider the rich transnational culture of queer comics. 
About Method, Evidence, Critique: Gender and Sexuality Studies across the Disciplines:
Gender and Sexuality Studies is by its very nature transdisciplinary. Can we speak of a single methodology that ties GNSS together? How might scholars work on gender and/or sexuality while respecting disciplinary boundaries and training? We will start with the premise that studies in gender and sexuality are tied together by critique that questions foundational assumptions and takes account of its own position within a given field of knowledge. By studying canonical theoretical texts alongside disciplinary studies characterized by a feminist and/or queer focus, students will investigate how critique operates and how standards of evidence are marshaled in particular disciplines.