First awarded in 2008, the Linda Pei Undergraduate Research Grant supports an undergraduate research project related to issues of women's empowerment such as gender equality in the workplace, access to reproductive health care, and women's political leadership. Research projects related to women in developing countries, such as micro-finance and access to education will also be considered. The $1000 grant is to be used to further research.
Application materials should include:
a three to five page description of your research project
a letter of support from your advisor
a brief description of how you would use the grant funds, if awarded
The grant honors the life of Linda Pei '67 (1944-2007). Linda was born in China and grew up in Tokyo. Her parents sent her to the United States for schooling at the age of sixteen. She graduated from Brown with a bachelor's degree in chemistry, earned a master's degree in teaching from Wesleyan University, and completed a master's degree in business administration at Stanford University. She founded the Women's Equity Mutual Fund in 1993 to advance the social and economic status of women in the workplace by bringing to bear the collective power of individual and institutional investors. She also founded a program to integrate entrepreneurial learning and microfinance in a small community in China.
2020/21 Recipient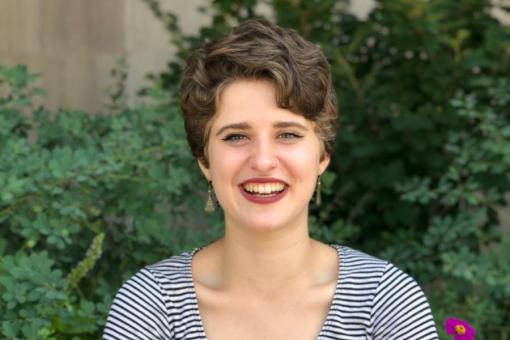 Clare Boyle '20.5
Comparative Literature
 "To Steal a Dream"
"To Steal a Dream" asks who gets to define identity, and what happens when how others see you isn't how you see yourself. This project is an ongoing collaboration between Boyle and Providence high school student named Lina, whom Boyle met and worked with through the Brown Refugee Youth Tutoring and Enrichment program. Lina fled Syria with her family at age ten and lived in Jordan before being resettled in the United States. The project's final form will be a multimedia website combining seven podcasts of Lina narrating her transnational journey with collages of her photos and memories from each place she has lived. "To Steal a Dream" constitutes a critical intervention into media representations which position young, female refugees, Muslim women in particular, as perpetual victims in need of saving. In creating the project, Boyle is building on research she undertook as an Undergraduate Fellow in the 2018-19 Pembroke Seminar "What Are (Human) Rights? Imperial Origins, Curatorial Practices and Non-Imperial Ground."