Each year, the Pembroke Center for Teaching and Research on Women awards the Joan Wallach Scott Prize for an outstanding honors thesis in Gender and Sexuality Studies (GNSS).
There is no application process for this prize; a GNSS faculty committee selects the winner from each year's group of GNSS honors theses.
Joan Wallach Scott is the Harold F. Linder Professor of Social Science at the Institute for Advanced Study. Among her many books are Gender and the Politics of History (1988), Only Paradoxes to Offer: French Feminists and the Rights of Man (1996), Parité: Sexual Equality and the Crisis of French Universalism (2005), and The Politics of the Veil: Banning Islamic Headscarves in French Public Schools (2007). Professor Scott taught at Brown from 1980-1985, where she was Nancy Duke Lewis Professor and Professor of History. She was the founding director of the Pembroke Center.
Each year the Pembroke Center awards this prize for an outstanding thesis by a Gender and Sexuality Studies Concentrator. The Joan Wallach Scott Prize carries with it an award of $500.
2022 Recipient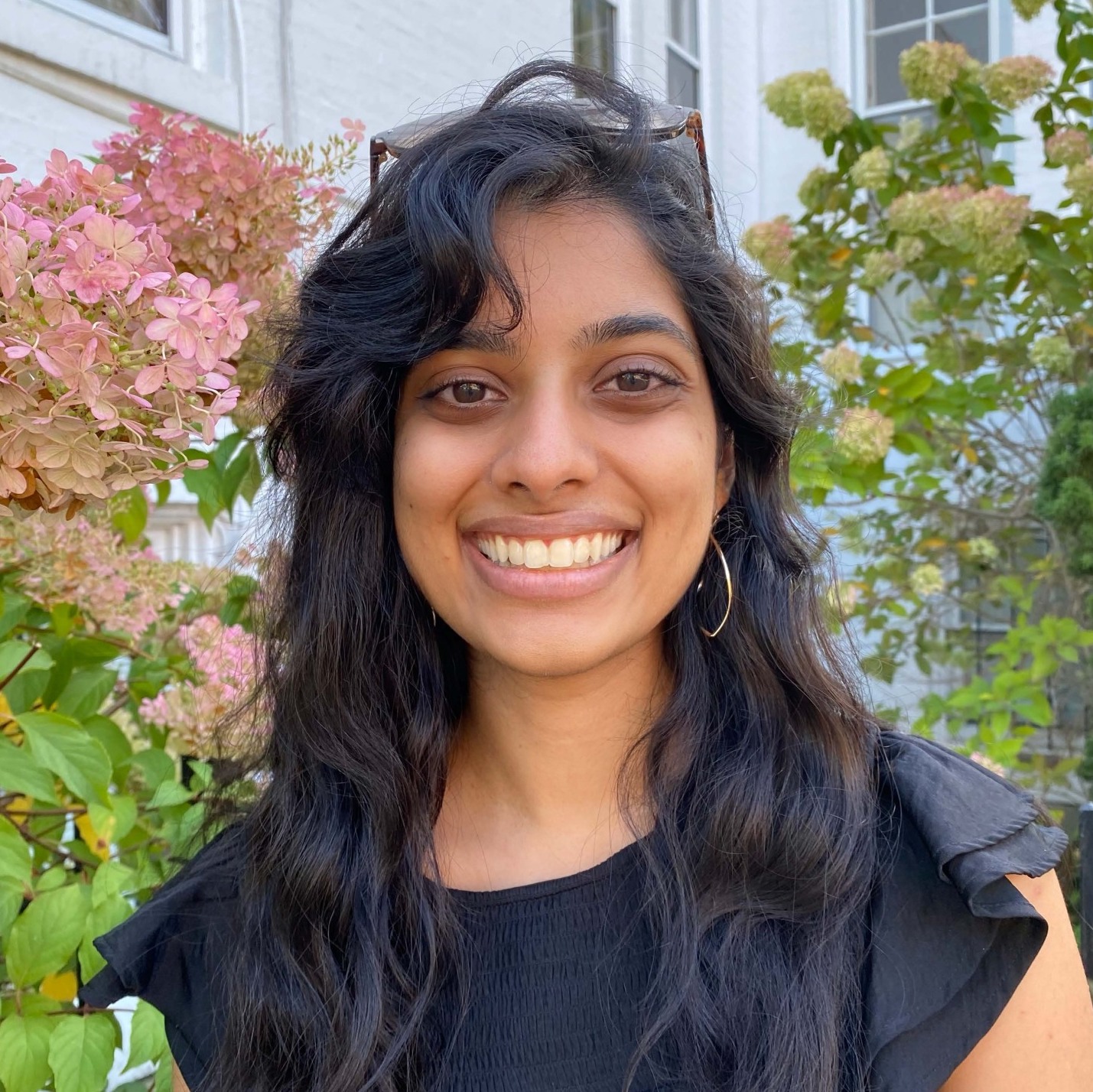 Sabrina Bajwa '21.5
Gender and Sexuality Studies, Hispanic Literatures and Cultures
Sabrina Bajwa '21.5 won the Joan Wallach Scott Prize for her thesis, "Fortifying the Boundaries of Citizenship through the Simultaneous Rhetoric of Anti-Birth and Anti-Abortion: Reproductive Injustice as a Tool of Immigration Enforcement." Bajwa begins her thesis with two seemingly contradictory events. First, in September 2020, whistleblower Dawn Wooten drew attention to allegations of forced hysterectomies at the Irwin County Detention Center in Georgia. Second, just two years prior, the Trump administration was embroiled in a legal battle as the Office of Refugee Resettlement denied pregnant minors' access to abortion in detention. Through archival work, reviewing key court cases, and conducting interviews with current organizers, Bajwa's research traces the historical incorporation of reproductive coercion within immigration politics to illuminate how these seemingly contradictory anti-birth and anti-abortion pushes exist simultaneously. Bajwa highlights the creative efforts of activists in urging for a reproductive justice-based movement to dismantle the white supremacy underlying the convergence of reproductive coercion and anti-immigration politics.