Each year, the Pembroke Center for Teaching and Research on Women awards the Joan Wallach Scott Prize for an outstanding honors thesis in Gender and Sexuality Studies (GNSS).
There is no application process for this prize; a GNSS faculty committee selects the winner from each year's group of GNSS honors theses.
Joan Wallach Scott is the Harold F. Linder Professor of Social Science at the Institute for Advanced Study. Among her many books are Gender and the Politics of History (1988), Only Paradoxes to Offer: French Feminists and the Rights of Man (1996), Parité: Sexual Equality and the Crisis of French Universalism (2005), and The Politics of the Veil: Banning Islamic Headscarves in French Public Schools (2007). Professor Scott taught at Brown from 1980-1985, where she was Nancy Duke Lewis Professor and Professor of History. She was the founding director of the Pembroke Center.
Each year the Pembroke Center awards this prize for an outstanding thesis by a Gender and Sexuality Studies Concentrator. The Joan Wallach Scott Prize carries with it an award of $500.
2021 Recipient
Congratulations to Lyle Cherneff, recipient of both the 2021 Ruth Simmons Prize and the 2021 Joan Wallach Scott Prize
For the first time, a thesis has been awarded both the Joan Wallach Scott prize for an outstanding thesis in Gender and Sexuality Studies and the Ruth Simmons Prize in Gender and Women's Studies. This is the first time that the Pembroke Center has given both prizes to the same thesis, which speaks to the superlative research and writing of Lyle Cherneff's "The Ties That Bind: Incest and Family-Making in the Postbellum South."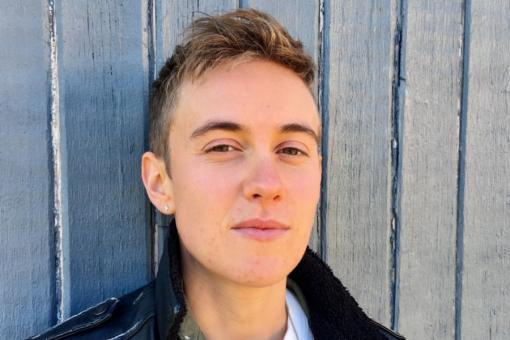 Lyle Cherneff's thesis explores domestic culture in the postbellum South through the prism of incest. Lyle reads criminal court cases, state statutes, legal commentaries, written accounts authored by formerly enslaved persons and historic newspaper articles to document a postbellum culture of racialized sexual violence that was intimate, domestic and persistently unredressed. Informed by historians of Reconstruction, Black feminist scholars and legal theorists of sexuality, Lyle finds that incest carried the memory of the intimate and violent sexual culture of the slave plantation into the postbellum South.