The MacLeod grant supports undergraduate honors research on issues having to do with women or gender, or research that brings a feminist analysis to bear on a problem or set of questions. Students currently working on honors theses in any field are eligible to apply. The $1000 grant is to be used to further research.
Application materials should include:
a three to five page description of your honors thesis
a letter of support from your thesis advisor
a brief description of how you would use the grant funds, if awarded
The grant honors the life of Helen Terry MacLeod (1901-1994) who did not herself have a college education but who helped support the undergraduate, graduate, and professional school educations of her grandchildren, including Joan MacLeod Heminway '83.
2020/21 Recipient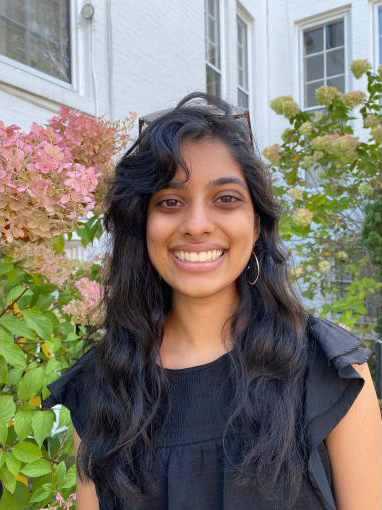 Sabrina Bajwa '21.5
"Reproductive (In)justice in Detention"
Gender and Sexuality Studies; Hispanic Studies 
In September 2020, whistleblower Dawn Wooten drew attention to allegations of forced hysterectomies at Irwin County Detention Center in Georgia. Just two years prior, the Trump administration found itself embroiled in a legal battle as the Office of Refugee Resettlement denied pregnant minors' access to abortion in detention. Through archival work, reviewing key court cases, and conducting interviews with current organizers, my research traces the historical incorporation of reproductive coercion within immigration politics to illuminate how these seemingly contradictory anti-birth and anti-abortion pushes exist simultaneously. In considering these examples in conversation, I highlight the creative efforts of activists in urging for a reproductive justice-based movement to dismantle the white supremacy underlying the convergence of reproductive coercion and anti-immigration politics.