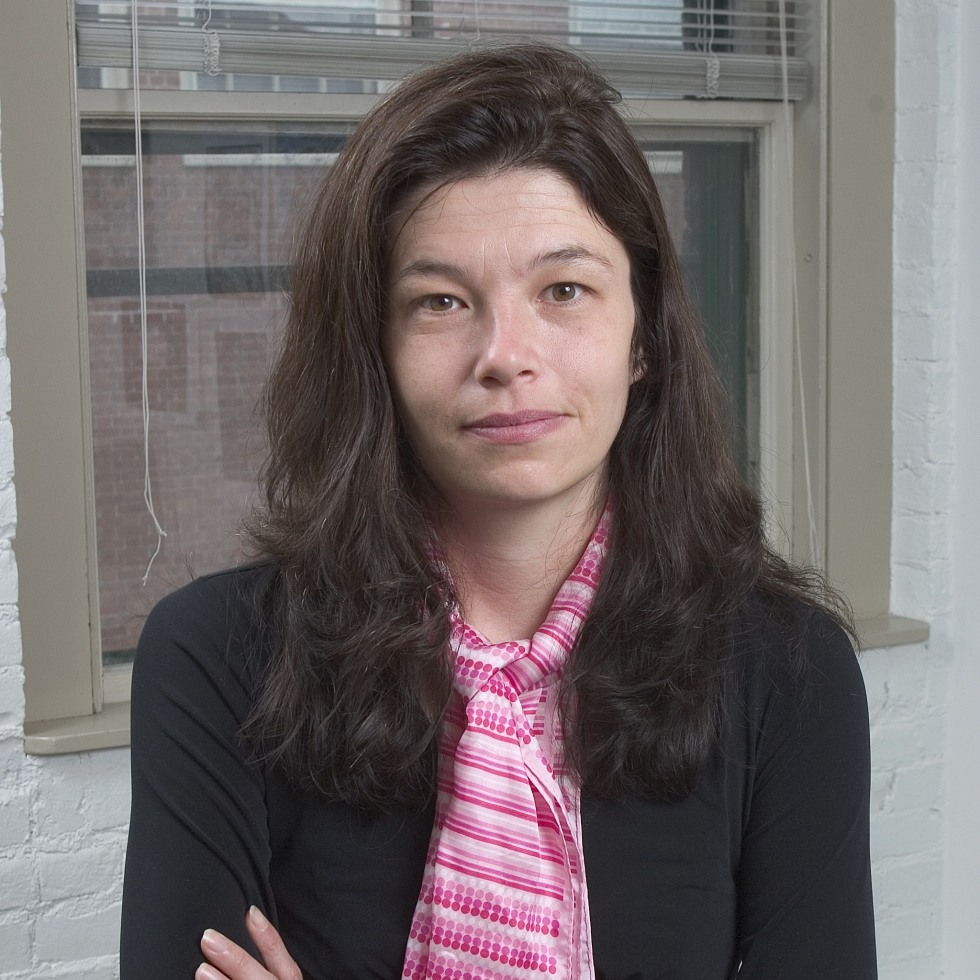 "De-Colonial Retro-Speculation" will be led by Patricia Ybarra, Professor of Theatre Arts and Performance Studies. This seminar starts with a simple desire: to look back and forward to the liberationist movements, practices, art works, and theories of the recent past (1960 to 2000) by queer, feminist, and/or global majority scholars, artists, political figures, and practitioners so as to offer new modes of understanding, and intervening into, our tumultuous present. While not imposing a progressive timeline, this seminar hopes to think through how such retro-speculation may help us understand our lives under the last half century of global Neoliberal domination, including U.S. interventions in Latin America, Africa, and Asia, Post-Cold War labor regulation, predatory global trade policies, and the valorization of human capital, developmentalism, and entrepreneurialism.

Retro-speculation is a form of historical meditation on anticolonial aspiration that engages a critique of developmentalism, entrepreneurialism, and capitalist individualism by looking back at earlier social, political, and aesthetic formations. Distinguished from, but indebted to, Elizabeth Freeman's concept of temporal drag, retro-speculation is not primarily a critique of time and temporality, but a practice of liberational and anticolonial imagining in the face of the naturalization of Neoliberal capitalism. Retro-speculation combines retrospection and speculation, with a gesture to the retrospective; this compound terms asks us to look back, imagine possible futures that are not yet determined, and engage with the bodies of work of liberational ancestors and elders to imagine new modes of living. It is an historiographical and a theoretical practice.

This seminar asks: what conditions did these scholars, artists, elders, ancestors, and activists imagine that came to fruition? Which of their dreams have been manifest, and which remain deferred? How might our understandings of these ideas and visions shift our perception of time, temporality, continuity, and/or discontinuity of global practices? How might we engage artwork not only as a theoretical practice of imagining, but also as a durational material practice of building better worlds?  Which obscured or occluded genealogies of critical and liberationist thought and practice are we now able to ascertain? How might these reconsiderations re-frame our understanding of contemporary political, and social practices of liberation and sustenance, including community care, public health, anti-racism, allyship, decolonization, and abolition? How might we employ a critically-aware longing, admiration and/engagement with our ancestors? 
Work we will consider includes, but is not limited to:

Women of color feminisms of current and previous generations, including diasporic and coalitional models; Global South labor and justice movements, including "Third world" Marxisms, farmworker futurism, and others; decolonial and anti-colonial theories of the 1930s through the 1970s; global gay, lesbian, and queer/trans movements; analog and non-digital media activism and aesthetic practices; collective living experiments; abolitionist creative methodologies; historical community health and mutual aid practices (pre 21st-century); deep engagement with theorists and artists working in these modes who are less regularly cited, important for the movements above, for example: Pomo Afro Homos, Gayle Rubin, Joan Nestle, Kobena Mercer, Marlon Riggs, Cherrie Moraga, Barbara Smith, Carlos Monsivais, Eduardo Galeano, Cedric Robinson, Mabel Dove Danquah, the early work of Silvia Rivera Cusicanqui, WARN, Cohambee River Collective, and many others; ancestral lineages and genealogies claimed by scholars, artists, and activists of the eras mentioned above.

This seminar will begin by considering models such as Dylan Rodriguez' essay "Abolition as Praxis of Human Being," (2019), which traces the deep history of abolitionism as a creative practice to Black Liberational thinkers from Slavery Era to the present, including Black feminists of the recent past. He traces this genealogy to counter reformist critiques of the prison industrial complex that have no revolutionary potential to undo the logics of the carceral state. His essay is a form of theory and practice of retro-speculation. We will also engage Eric Michaels' memoir Unbecoming (written in 1987-1988) as a call to keep queerness avant-garde so as to confront Neoliberal biomedical violence and capitalist cooption of radical possibility in the midst of the HIV/AIDS crisis. This work anticipates subsequent queer theorizations of homonormativity, creating a relationship between the recent past and the present for today's readers. Cherríe Moraga's critical genealogy of women of color feminism, in the recent edition of The Bridge Called my Back (2015), meanwhile, links contemporary Women of Color activism to past (and pre-Xicana nationalist) third-world liberation movements, and to more recent revolutions in Egypt, indigenous climate change activism, and protests in Ferguson, modelling a global form of retrospection. Lastly, Anishinaabe scholar Leanne Betamasoke Simpson's constellations of co-resistance in As We Have Always Done (2017) brings together people of color in anti-colonial and anti-capitalist struggles in the present. Her work re-members how the legacies of the Black radical tradition and Indigenous sovereignty movements of the recent past (in addition to longstanding indigenous lifeways) made movements like Idle No More possible. After engaging these models we will begin retro-speculating within our own sites of scholarship, practice, and activism to imagine different futures.
 
The Pembroke Seminar meets on Wednesdays, from 10:00 am – 12:30 pm EST.

For more information contact: Pembroke_Center@brown.edu or phone 401-863-2643.
Image Credit: Fabrice Florin, CC BY-SA 2.0, via Wikimedia Commons